TWS Bone Conduction Noise Reduction Waterproof Earphone
Original price
€27,95
-
Original price
€27,95
Aolon 2023 NEW TWS Wireless Bluetooth Headset Bone Conduction Noise Reduction Earphone Waterproof Sports Headphones V31
💡【More Than 3 Million Users Worldwide Use Aolon Bluetooth Headsets】Experience The Clearest And Most Outstanding Sound Quality. At Aolon, We Use Only The Highest Grade Materials, So We'Re Confident We'Re Delivering Industry-Leading Quality Products And Services.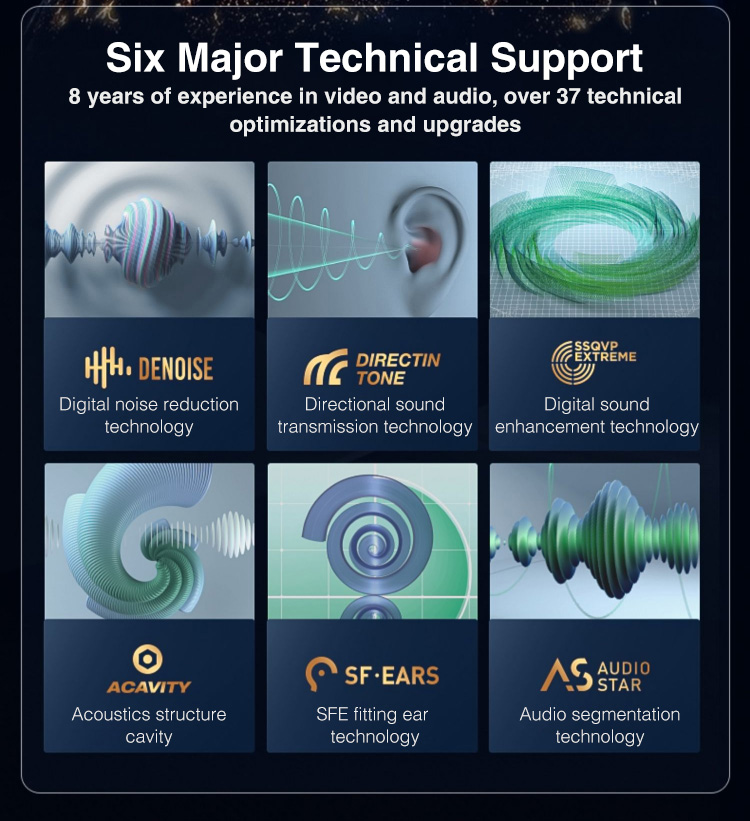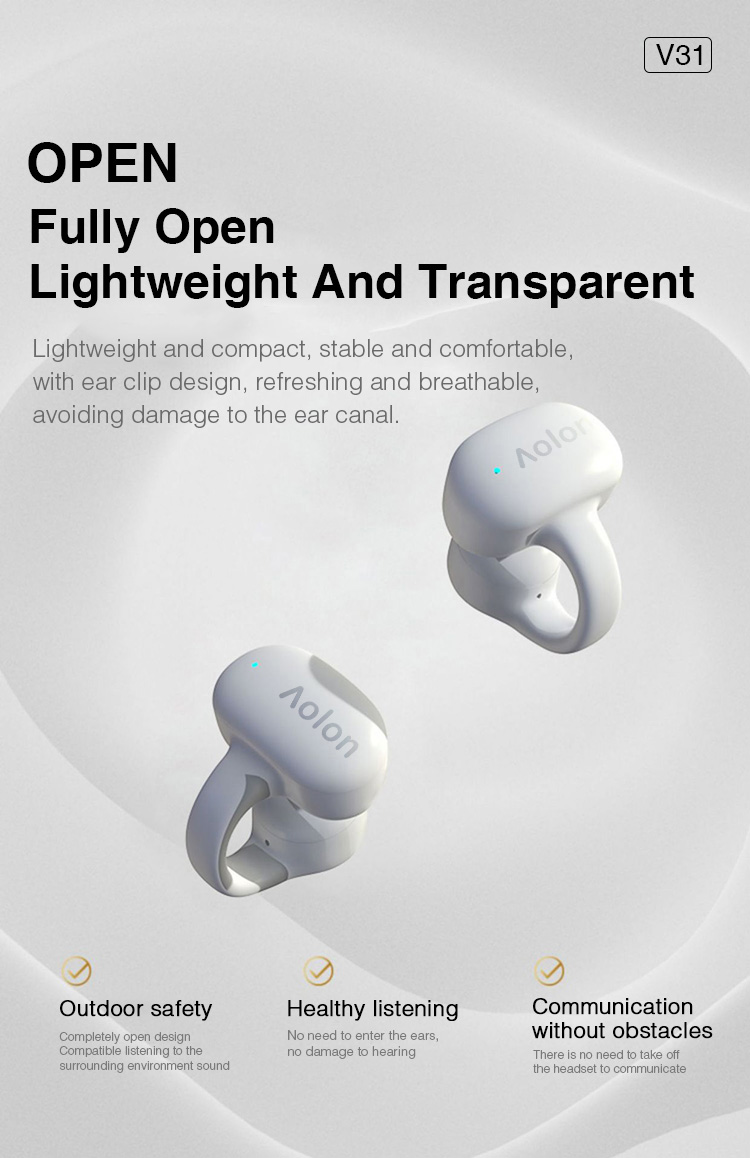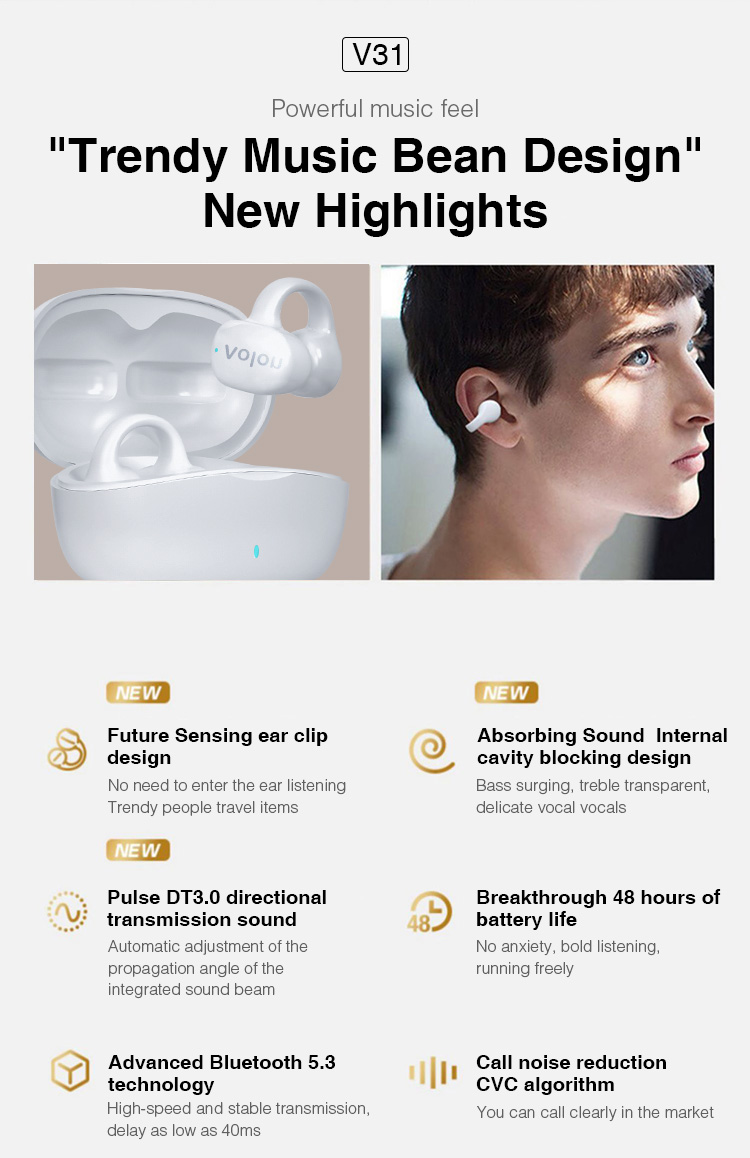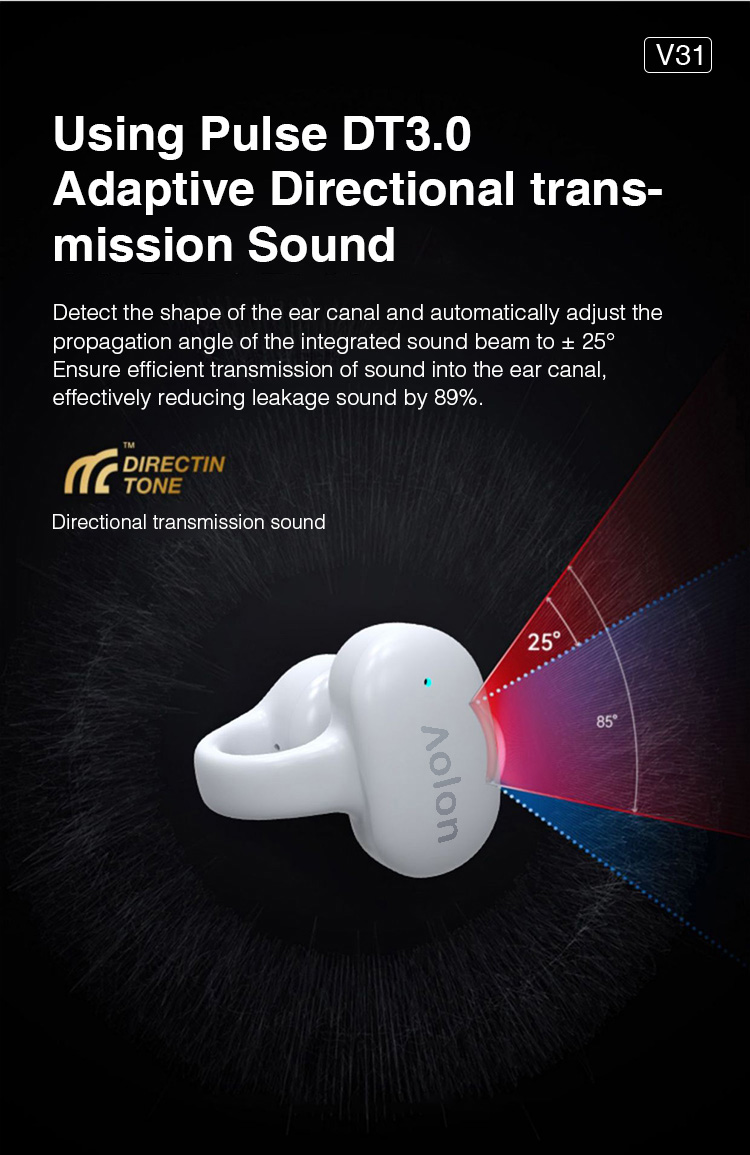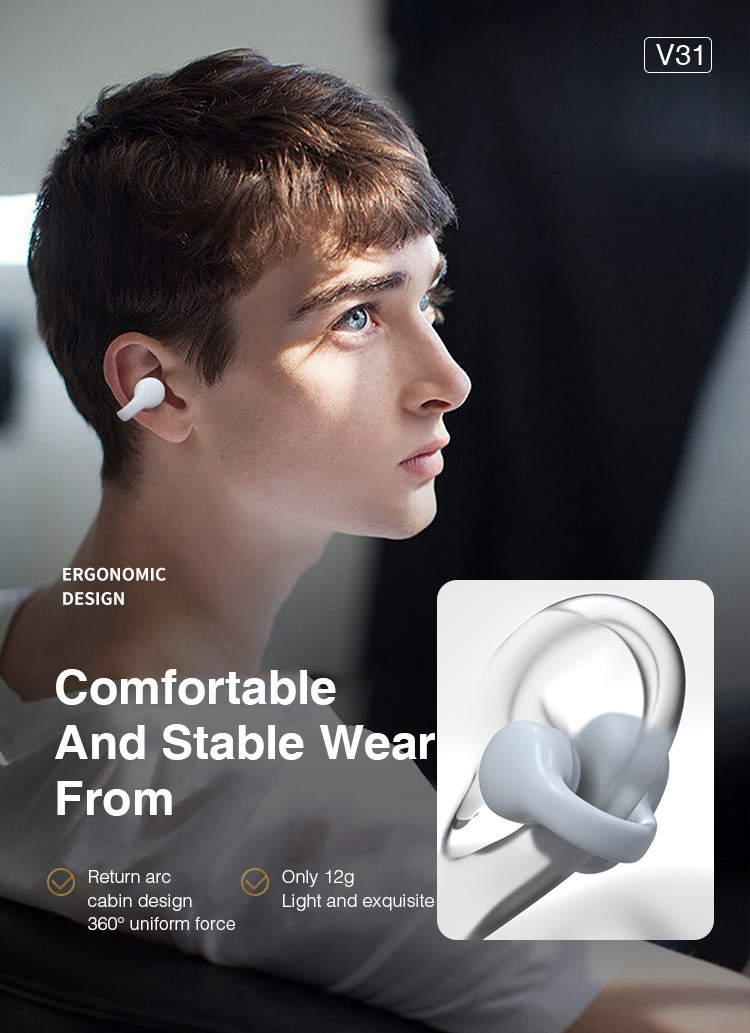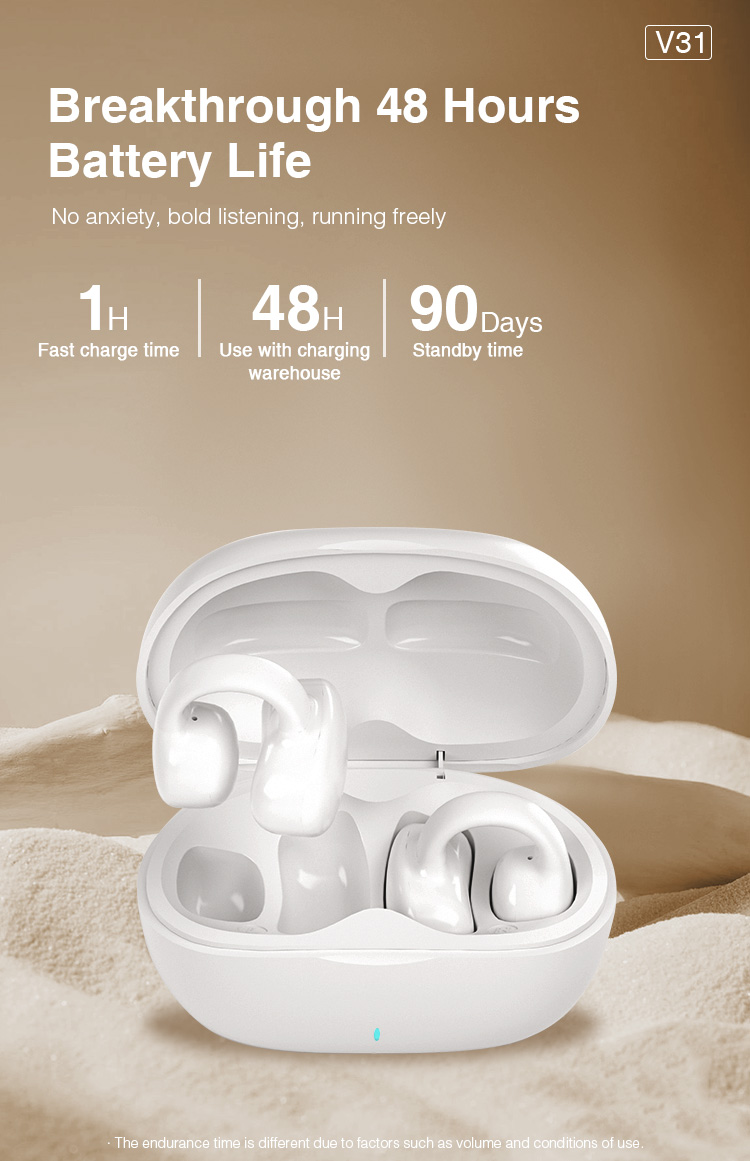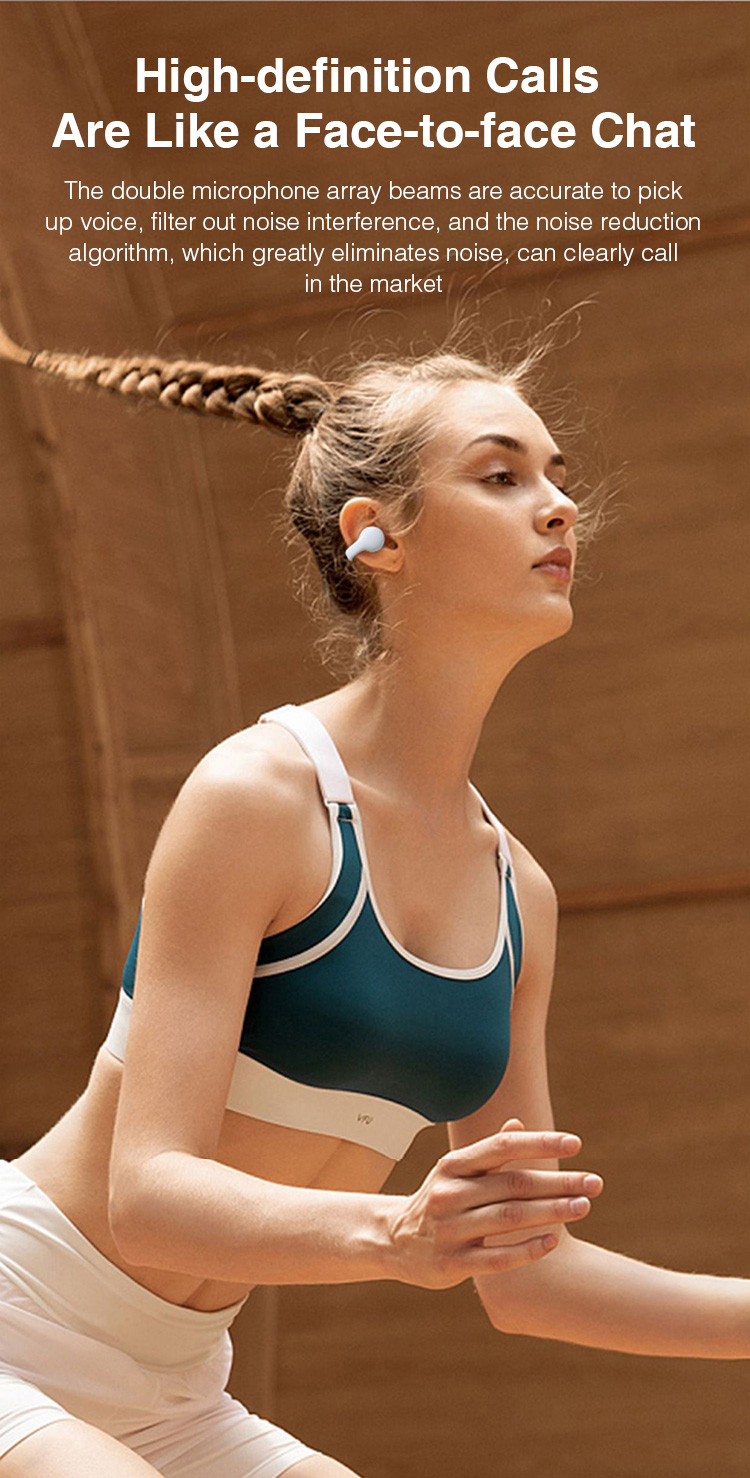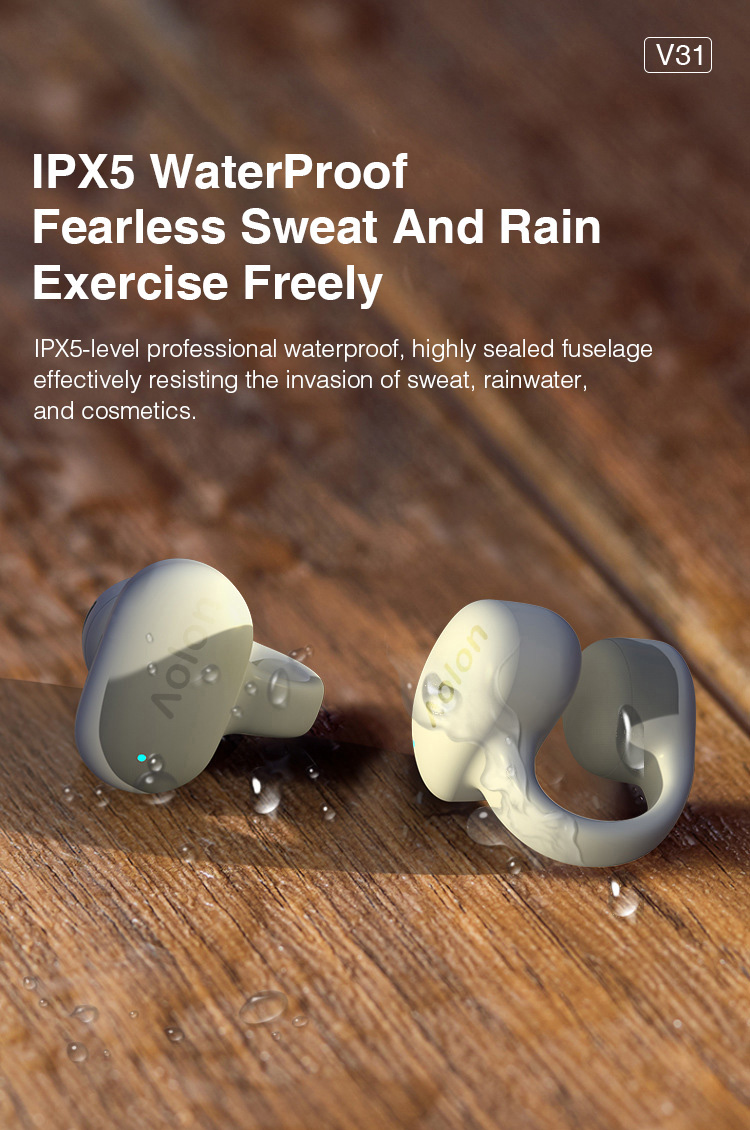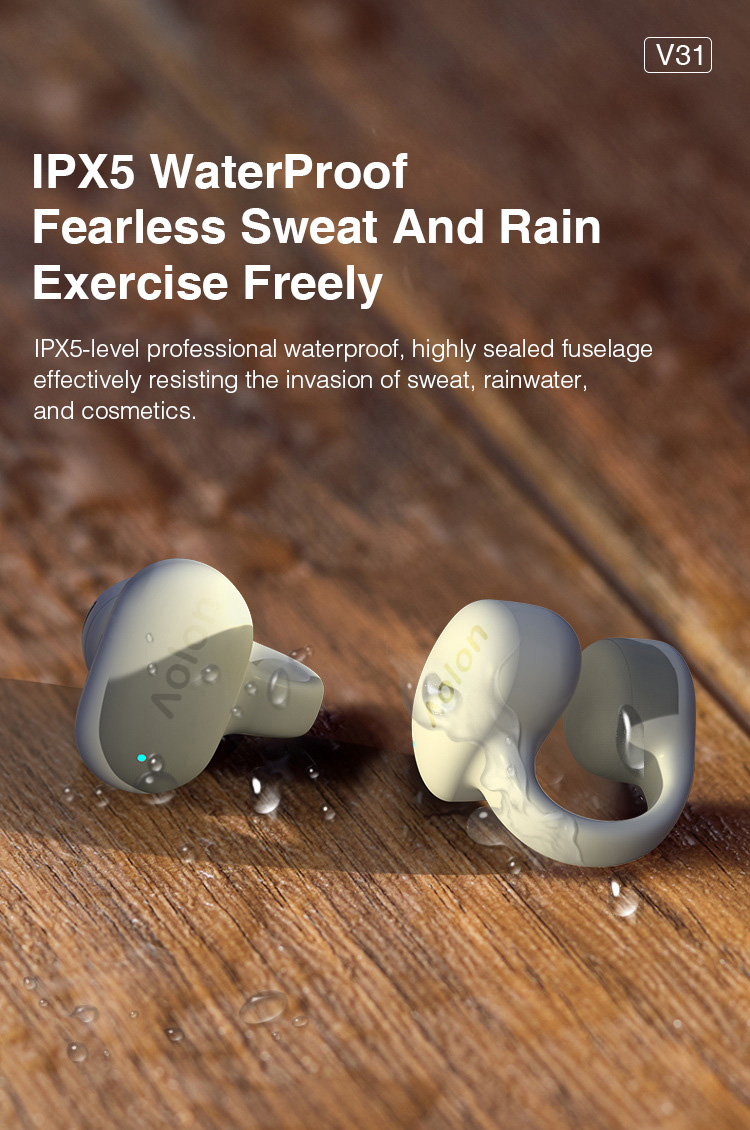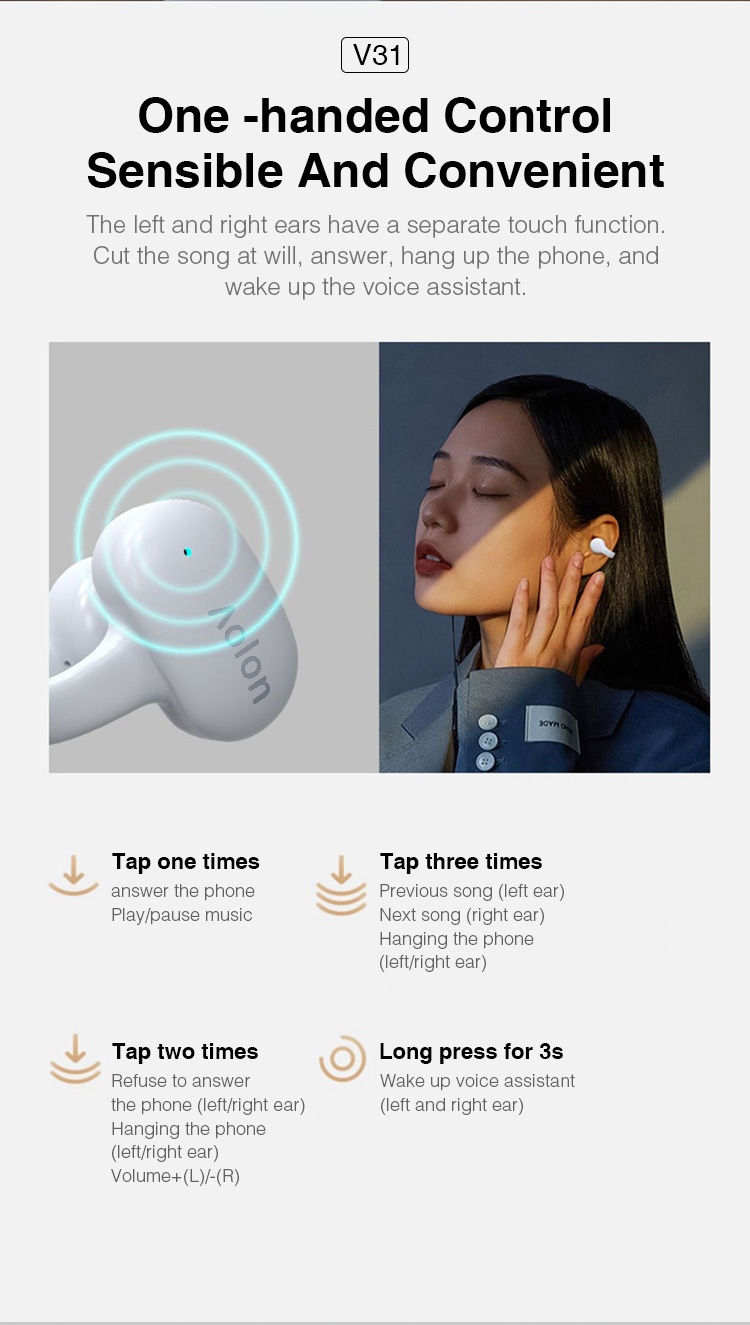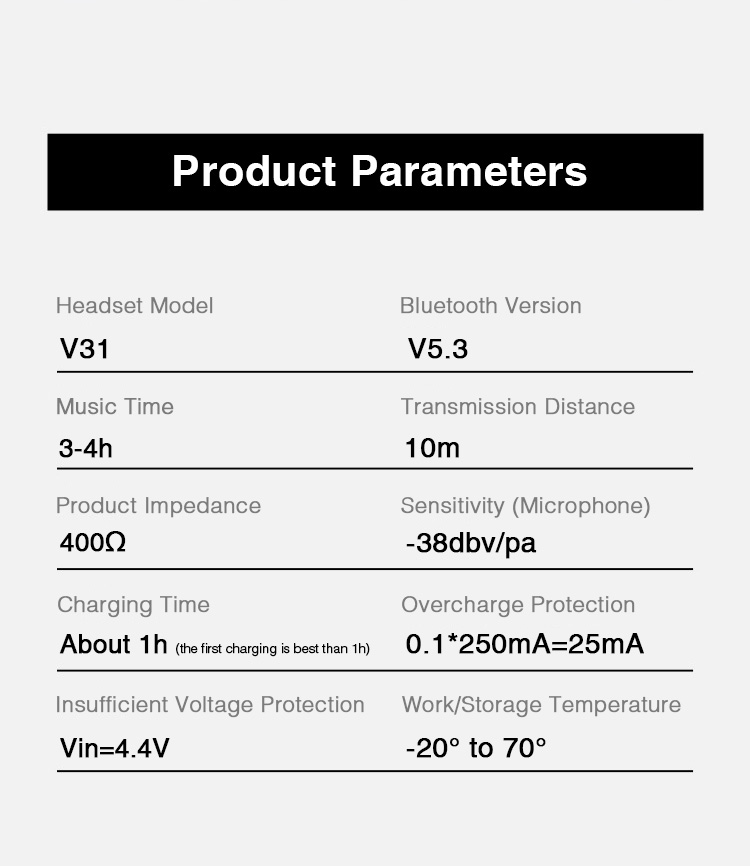 💎Features:
1. Fully open, light and transparent, light and compact, stable and comfortable, ear clip design, fresh and breathable, to avoid damage to the ear canal
2. Pulse DT3.0, adaptive directional sound transmission, detection of ear canal shape, automatic adjustment of propagation angle of integrated sound beam 25, ensure efficient sound introduction into ear canal, and effectively reduce 89% sound leakage
3. Comfortable and stable wearing, from, the overall only 12 grams, back to the arc cabin design
4.360 ° uniform stress, light and exquisite, holographic sound three-frequency equalization, sound-absorbing inner cavity barrier design, matching with the third-generation Acavity acoustic cavity, presenting a more open and shocking sound field, surging bass, transparent treble, delicate human voice, digital sound enhancement technology, and restoring the natural sound on the spot.
5. High-definition calls such as face-to-face chat, dual-microphone array beamforming, accurate voice pickup, filtering out noise interference, and the blessing of noise reduction algorithm to greatly eliminate noise, and clear calls in downtown.
6. Fearless sweat and rain movement with nature, IPX5 professional waterproof, high sealing body effectively against sweat, rain, cosmetics intrusion
7. Take out and connect quickly, enjoy wireless experience, take out automatic power-on pairing, close the cabin automatically, shut down and disconnect

💎Specifications:
Product name: wireless bluetooth-compatible headset
Headphone model: V31
Bluetooth-compatible version: V5.3
Battery capacity: 400mA
Transmission distance: 10 meters
Product impedance: 400Q
Sensitivity (microphone):-38dbv/pa
Charging time: about 1 hour (the first charge is better than 1 hour)
overcharge protection: 0.1 * 250mA = 25mA
Under voltage protection: Vin = 4.4v
Working temperature/storage temperature:-20 ℃ to 70 ℃

💎Package Included:
1 pair * wireless headset
1 * Data line

Hassle-free Experience: The headphones come with a user manual and charging cable, and customer service is available to assist with any questions or concerns. you can be returned or exchanged unconditionally within one year of purchase.

Unhappy With Your Product? We'll Take It Back! 6-Month Warranty.
Shipping a new product or refund will be accepted if any problem with the product received. 6-Month Warranty, Feel Free To Contact Our Customer Service For Any Issues.